Your local source for Superior Glass Products and Services
SPECIALIZING IN COMMERCIAL AND RESIDENTIAL GLASS WORK.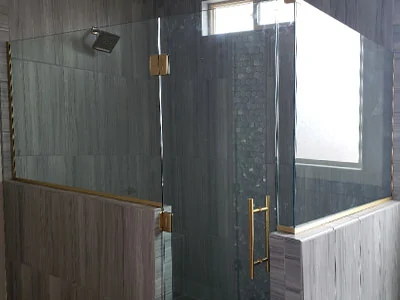 Frameless shower enclosures have been around for many years and are very popular for their simple, clean look.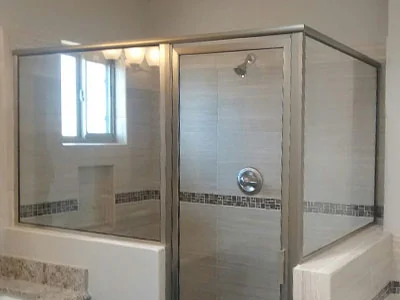 The aluminum frame gives beauty and elegance and also strength to the glass shower enclosure.
Add a sense of space to any room with a custom-cut mirror from Complete Glass Co.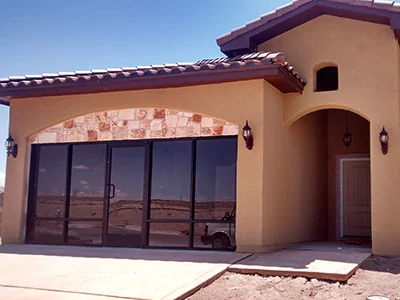 Our storefront door and window installers are experienced with fabricating and installing custom glass and aluminum storefronts and will design a unique set up for your business.
To Keep Your Shower Glass Looking Like New
• Clean glass weekly with a dump cloth and mild detergent to remove soap seum.
• For hard mineral deposits, spray a 5:1 solution of water and white vinegar onto glass and let stand for 5 minutes. Wipe clean with a damp cloth.
• Never use abusive cleaners (Comet, Ajax, etc.) on glass this can damage the glass.
We are proud of our work
From estimating, project management, & procurement of materials, to fabrication & installation, our team is the "BEST" when it comes to providing quality service and competitive pricing in El Paso area.
Glen Swanson
The friendly and professional staff at Complete Glass do everything they can live up to their name. We are a high-end custom home builder with very strict standards and for five years we have not had to worry about anything regarding our mirrors or shower doors. To have a contractor as conscientious and quality driven as Complete Glass is all that any builder or home owner could ask for. Service, quality, price and accountability are what you can expect from Complete Glass. Give them a call.
Pancho Silverthorne
The customer service and pricing are great!! We enjoy working with Complete Glass. Recommend them to anyone.